Professionally
In our company, for performing a specific translation, we always select a specialist with expertise and experience in translating texts on the specific subject.
Safely
All information, personal data and texts are treated confidentially, in accordance with applicable standards for safety and confidentiality.
Timely
We process all orders in the shortest possible time and we always meet the agreed deadlines.
No hidden costs
We provide personalized free quote for each order based on the specificity of the text, its volume and the deadline for delivery.
Always on time! High quality of our translation goes hand in hand with the speed of their delivery to the customer. We offer fair prices for well-performed translations.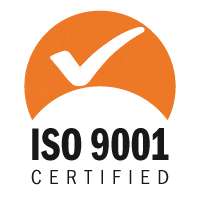 Professionalism and punctuality – check us out!
We are a reliable company and a recognized brand with an established position in the translation and localization market in Poland. We focus on credibility, trust and long-term cooperation. We guarantee transparent conditions for cooperation and no hidden fees. We employ professional and skilled staff with the right to exercise the profession of an interpreter. We have our own technical facilities and hardware. Trusting that we will meet all your expectations, we invite you to establish fruitful cooperation with us.
Our advantages are:
Flexibility and individual approach
High quality of services
Knowledge and rich experience
Professionalism in action
Wide range of languages
Competitive prices and attractive discounts
Customers appreciate our well-established knowledge, rich experience, ability to listen and understand their needs. Our goal and mission is to provide comprehensive translation services while maintaining the highest quality standards. Confidentiality is obvious for us and a priority. On request, we sign a separate confidentiality agreement for a specific translation order. We cordially invite you to cooperate with us and to use a wide range of our services. Deciding to cooperate with our company, you can be sure that you will work with the best translators in the market.
Due to our experienced staff we are able to accept orders of different sizes and perform them within the desired period. We offer regular and certified translations from/into English, German, French, Italian, Spanish, Czech, Slovak, Dutch, Russian, Ukrainian, Bulgarian, Norwegian and Swedish and many others. To get a detailed offer, please click on one of the languages listed below.
Within the services, we translate all texts, including the translations of scientific and specialist texts in the field of medicine, pharmacy, veterinary medicine, law, insurance, economics, technology or engineering. We have a skilled team, in which each of the translator is a specialist in a specific field. We hope you will use the services we offer and we guarantee professionalism and reliable service.

Our services are highly professional and are performed in the shortest time possible. Thanks to the experienced staff of translators, proofreaders, and project coordinators are able to quickly and efficiently fulfil customer orders from across the country. Translation services are not the only services we offer. We can also provide advice, consultancy and linguistic audits of company documentation and websites. We invite you to join the ranks of our satisfied customers.
We care about the highest quality of service
Thanks to our cooperation with experienced translators, we are able to guarantee excellent quality translations, as well as their timely delivery and reliability of performance. We do our best to make offer tailored to the individual needs and requirements of a customer. We make every effort to increasingly improve our operations and thus increase the number of satisfied customers – both businesses and institutions, as well as individuals.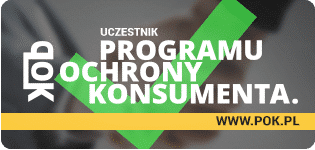 Each time we adjust our offer to your requirements by establishing deadlines, costs of translation and the form of payment. Thanks to the procedures developed through years, the translations we perform, despite the short delivery time, retain high quality. In our company, translations are performed by professional translators, while text verification is made by specialized editors.
Certified translations are a different version of written translations. Their specificity lies in the fact that every detail present in the original is translated, including: official stamps, annotations, explanations, marking, etc., in accordance with the acts of sworn translations, and each translated page has a stamp and signature of a sworn translator, i.e. a translator entered on the list of sworn translators of the Ministry of Justice.

In our translation agency we make every effort to ensure that each translation was made with reasonable accuracy and diligence. The translators cooperating with us are members of the Polish Engineering Association (NOT), Polish Society of Sworn and Specialised Translators (TEPIS), the International Federation of Translators (FIT), Association of Polish Translators (STP). Every translator is a specialist in his/her field.

For each order we use quality control and specialized tools to ensure a consistent translation and terminology checks. In terms of technical and specialized translation, we cooperate with technical translators specialising in the following areas: medicine, construction, law, economics, marketing, technical sciences and IT, business, European Union, life sciences, and many others.
Industry sectors we support
The telecommunications industry is becoming increasingly aware of the importance of the sector of translation services. In a remarkably rapid pace mobile telephony develops, as well as Internet telecommunications. Hence, our desire is to meet the expectations of those who want to appear on the international stage and we offer you professional translations in various language combinations
The energy sector around the world today is experiencing a revolution. Translations in the energy sector are extremely important in the context of international specifics of this market. Industries of oil and gas sector, nuclear sector, renewable energy and petrochemical sector use its internal language and jargon. Understanding it, especially now that international trade is so important, is crucial.
Automotive translations signify unique requirements. As with other industries, the content related to the automotive industry is full of concepts and terms referring to the business. Only translators with the necessary knowledge and sufficient experience in the automotive translations can provide reliable, accurate translations of high quality.
In the world of banking and finance language barrier can cause confusion and misunderstandings that may have effects reaching much further than the finances of a company. We translate all financial information submitted to us – annual reports, announcements, analyses, product information – ensuring that they comply with local regulations and their meaning is explicit.
Construction translations
Translations play a very important role in the construction and architecture industry. Documents, manuals and technical specifications must be precisely translated. Whether your project is related to environmental, hydraulic or land engineering, we have a team of translators suitable to your needs. We will make sure your job is matched to the most suitable translator with the right skill set.

Legal translations are focused on law-related documents. However, law varies depending on the country, and sometimes on the regions within the same country. It also depends on the culture of a specific place. In addition, legal translations require the translation of the terminology and concepts closely related to law, which makes the process more complex. We provide certified (sworn) translations of legal documents.

We offer translations of various medical texts. The notion of medical translations refers to a number of specialist areas of medicine, such as neurology, cardiology, surgery, dermatology, endocrinology, epidemiology, dental anatomy, psychiatry, physiology, gynaecology, dentistry, ophthalmology, oncology, etc.

Pharmaceutical Translations
Pharmaceutical translation services cover all areas of chemistry, biochemistry, pharmacology, etc. Our pharmaceutical translation experts are perfectly aware of the current regulatory procedures determined by the EU and the Food and Drug Administration.
Join our growing list of satisfied clients
Comprehensive solutions for companies
Linguistic quality control and terminology management
The most profitable companies are built on the solid foundation of precise and reliable communication. We have expertise in all stages of creation and verification of multilingual glossaries and terminology databases. We specify definitions characteristic of a given company, a multinational corporation, or an organization.

Verification of linguistic competence of employees
Competent and talented employees are the strength and value of any company. We carry out verification of linguistic skills of employees and potential candidates by assessing their foreign language fluency, accent, sense of the language or cultural familiarity. After a completed verification process, you will receive a clear and detailed description with an assessment in the CEFR scale.

Managing Social Media global campaigns
Nowadays, international and intercultural communication is considered an integral part of the company management. Communication with a consumer has ceased to be an advantage of the entrepreneur who used it. Now it is a necessity. Only an entity focusing on the quality and accuracy of forms of communications can now win customers.

Managing online multilingual services
A website is now one of the main tools to effectively build brand reputation. It is not enough to just be in the Internet. You should be in it in an understandable and effective way. A professionally prepared offer and the recognition among potential customers will result in a sure profit in terms of increased sales of products and services.
Language translation & localization news
They wrote about us

Our translation agency offers many different options to allow you to make simple, on-time payments. Choose the method that's most convenient for you.

Polish Translation Services, Polish Translation Company
November 21, 2015