Specialized and professional translation services for companies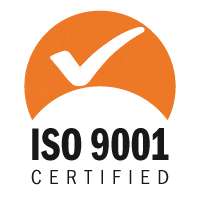 We know very well that effective communication is crucial for your business and if it is improperly done, can lead to irreversible losses. That is why we cooperate exclusively with qualified specialized and technical translators and we conduct rigorous supervision and quality control of every translation.
Our translation offer is addressed to all companies: both these larger that the smaller, multinational corporations, self-employed entrepreneurs, business investors and distributors.
A carefully selected team of translators
By constantly increasing the number of our colleagues, we pay special attention not only to vocational training and education, but also to experience, knowledge of specialized terminology in the specific field and their flexibility. To ensure that our specialized translations were top notch, we also cooperate with experts and proofreaders who give the individual nature and style to the final texts. We mainly offer written translations of the texts thematically related to even the most specialized areas of knowledge.
What can you expect?
Our motto is total transparency and clear communication with customers. We provide specific details about the progress at every stage of the translation. We highly appreciate the trust that the customers entrust us with. Our goal is not only your satisfaction, but also the satisfaction of your customers.
Comprehensive translation services for companies and institutions
We offer individual terms of cooperation, priority execution and dedicated account manager.

Pricing strategy tailored to the customer's needs and the specificities of the sector.
Cumulative monthly invoice and easier ways of ordering.
Regular cooperation with the same translators to ensure consistency of translations and uniform vocabulary.
We know your business
Optimize the quality & cost of your translations
Together with you we will prepare an individual offer of cooperation, perfectly tailored to the needs of your business and your budget. Using our comprehensive service we assure you that individual tasks are solved by people who are the best in the field.
Simply, effectively and in a modern way
Since the beginning, our company's organizational structure focuses on optimising production processes, cost reduction, top quality of service and all its elements. Depending on the needs of your business, type of business and your objectives, we are able to create customized procedures and improved organizational structures.
Centralize your communication process
Our customer assistants provide full daily service. They are ready to answer any questions and to implement each customer's order. Our assistant will be in touch with you on a regular basis and will inform you of any findings and progress in the implementation of your orders, and knowing your needs will efficiently execute complex orders.
Work safer and more efficiently
We are aware of the enormous trust that clients entrust us with, that is why we guarantee thorough data protection and confidentiality at every step of the implementation of the order. Thanks to the implementation of effective procedures, distribution and organization of work we are able to perform tasks more efficiently and effectively avoid mistakes. Our solutions accelerate the flow of documents and thus the execution of orders.
We specialize in translations in the following areas:
Finance and banking
Financial industry
Asset Management
Bookkeeping
Commercial banking
Retail banking
Telecommunications and IT
Telecommunication
ICT
E-commerce
Website localization
Translations of websites
PR and marketing
Geomarketing in B2B relations and in advertising
Branding and internationalisation
Advertising / PR agencies
Medicine and Pharmacy
Medicine
Pharmacy
Biotechnology
Cosmetology
Technology and Mechanics
Automotive industry
Aviation
Mechanical engineering
Automation and technology
Other industries
Insurance
Power engineering
Textiles
Luxury goods
We translate financial statements, business plans, reports of activities, descriptions of the market (e.g. real estate market), descriptions of internal procedures, prospectuses and abridged prospectuses, other transactional documentation, documentation relating to corporate governance, banking documentation for loans, etc.
High quality translations at reasonable prices
We offer cost-effective translations for your company. With us, you will never pay twice for translating the same sentence! The rates are set annually, and we do not add any extra charges for express service or work on files in PDF format. We also offer free proofreading and formatting of each translation, and an additional correction in the process of transcration.
We are more than just a translation company.
There are thousands of translation services companies — why choose Us? Our translation agency is made up of native in-house translators and dedicated translation project managers.
Translation services for businesses:

We offer our regular customers:
Attractive discounts and favourable cooperation terms
A simplified procedure for placing orders
A specialized team of translators and an individual account manager
24-hour INFOline
A monthly collective invoice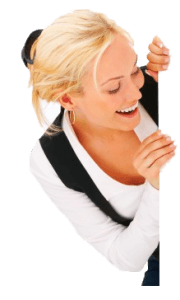 Have a question? We're here for you
+48 888 500 123
+48 881 500 123
Monday-Friday, 9.00-17.00 Central European Time (CET)
24 hours a day, 7 days a week
Get a Quote