We will help you achieve success in exporting to foreign markets!

We have one mission: to support entrepreneurs and their respected agencies in entering new markets. How do we implement it? By providing assistance in promoting products and services in the best possible way, by using the highest quality translation and localization services.
We provide solutions tailored to the customer's business goals and language requirements as well as those imposed by the project. Using the latest technologies simplifies the translation process, which, combined with the expertise and technical skills of our linguists ensures that all orders are executed to the highest standard, on time, and at the best price.

Comprehensive translation services
If you intend to grow your business internationally, selecting the best company that provides language assistance is essential to allow you to communicate effectively. We support companies from different sectors of the market and fulfil their requirements for fast high-quality translations into all major languages of the world.
Specialized translations for your industry sector
The fact that we cooperate with many specialists that know specific sectors of industry and the vocabulary used in these sectors makes our team exceptional for having experts in many fields. By realizing that international communication takes place continuously for 24 hours a day, 7 days a week, and that our customers work in different time zones, we are always available and willing to take care of the emergency orders.
To help your company increase the chances of sales and expand the channels of communication, our company:
Provides solutions perfectly tailored to your business goals, currently available materials and budget.
Uses the latest technologies among all media to reduce the cost of the order.
Provides a single person responsible for contact with you, thus enabling effective communication.
Every time provides 100% accurate translations, which are subject to rigorous quality verification procedures according to the standard ISO 9001: 2009.
Performs personal selection of the best translators to assure customers that their message is always communicated correctly.
A correctly translated manual is of great importance both for you and for your client. If, for some reason, it is translated in a wrong way, it will affect both the person benefiting from your services (making it hard to understand how to use your product) and you (leaving a negative impression about your brand). Therefore, one of our services for your business is the multi-language translation of all the operating manuals.
Press releases
We specialize in translating press releases, articles, expert interviews, research findings and all other documents which your company publishes both the traditional press and on the Internet. Because we know the telecommunications industry very well, we give you translations that are perfectly tailored to your company, so that the reader of your documents can be sure that he deals with true professionals in the field.
Localisation of mobile applications
Industry and new technologies always go hand in hand. Universal access to the Internet, the growth of affluence in the society, travelling and a desire to explore the world resulted in the fact that the development of mobile devices and the applications available now represent a huge sector of the economy. By providing you with translations and localisation of your mobile apps, we help you reach all potential customers who can get acquainted with the offer of your company and benefit from your services.
Translation and localization of games
Games, in addition to other mobile applications, are a market segment that is growing now very intensively. A customer does not need to have high quality equipment, but a mobile phone or a tablet and an internet access to make use of multimedia games. To support you, we will make downloading of games easy and intuitive for customers from every corner of the world, while the rules, regulations and potential fees for the games will not leave any doubt, thereby encouraging building of a reliable picture of your business.
Translation and localization of websites

We are ready to provide you with assistance in every issue, starting from evaluating readiness of your company to enter the international market, through translating the contents for search engine marketing (SEM – Search Engine Marketing) to providing translations into many languages and quality control of texts appearing on the site. We can translate your websites, but we can also perform for you many other activities supporting your websites to complement your web presence abroad.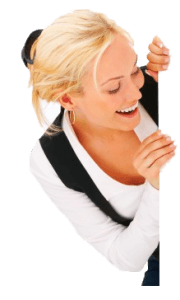 Have a question? We're here for you
+48 888 500 123
+48 881 500 123
Monday-Friday, 9.00-17.00 Central European Time (CET)
24 hours a day, 7 days a week
Get a Quote