We offer businesses of any size an extensive range of language services.
We have experience in providing linguistic support for the most influential companies in the world. We guarantee unrivalled accuracy at express orders or those that require working with sensitive or confidential information.
Comprehensive translation services

Our corporate communications specialists have extensive experience in working with such documents as press releases, marketing materials and annual reports. We can elaborate materials for printing and linguistic support in 40 languages, 24 hours a day, 7 days a week, 365 days a year.
Thanks to the excellent customer opinions about our company, it became a natural choice for innovative entrepreneurs who care about the welfare of their clients.
Data security and confidentiality
Data security of customers' documents as well as personal data is and always has been a priority for us. We work as a team and in the first stage of our work we translate the meanings of the contents of a document. Then, the translated content is written with an appropriate vocabulary (e.g. formal, technical, including formulas adopted in the documents), and on request we adjust the text style to a meet the requirements of the place where it will be published. Every translation is checked several times. The final verification is performed by a person unrelated to the translation process. This ensures that we eliminated any inaccuracies. Bearing in mind the thematic diversity of the translations entrusted to us, we carefully select a specific task to qualifications and interests of a translator.
Experts having specialist expertise for each project

Specialised translators that cooperate with our agency undergo a rigorous assessment process. They work solely on texts written in their native language. They must have specialised knowledge of a particular industry sector, along with a distinctive terminology, and a broad knowledge of the culture of the country of the target audience. Our company has a strict policy of confidentiality. Only later are the translators personally selected to ensure the best end result after the execution of the given project.
The most modern technologies help our customers save money
If you place another order or if your project includes repetitions, our use of translation memories is certain to be of interest to you. Such action can help reduce costs, ensure consistency in the terminology used in many projects and guarantees faster delivery time. Such a translation is not performed by a machine, but by a translator who uses technology to create an extensive database at the time of the completion of the translation. The translation memory grows closer to the finalization of the project. It is then expanded during the works over the next orders.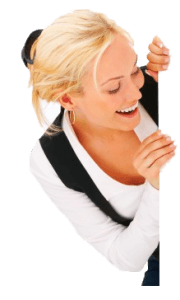 Have a question? We're here for you
+48 888 500 123
+48 881 500 123
Monday-Friday, 9.00-17.00 Central European Time (CET)
24 hours a day, 7 days a week
Get a Quote