Our translation agency is created by a good team of professionals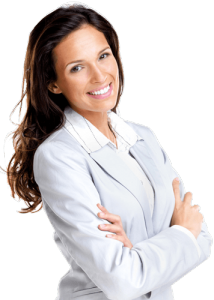 In our business, people are most important – both our clients for whom we translate documents, as well as employees who build the company keeping in mind that …
We are a team that is characterized by integrity, honesty and diligence. We do our best to make our work meet all the requirements of customers. We are here for you!

Our translation agency is created by a good team of professionals: translators, proofreaders and consultants whose work is preceded by a long experience and supported by thorough knowledge.
We agree with you the specifications of the order, we listen to your comments, we offer attractive conditions for the implementation of translations.
All texts translated by us are confidential (if necessary, we sign an appropriate confidentiality agreement).
For us,
translating

is not just a job, it's also a

great passion
We employ in our translation agency professional translators with linguistic skills and expertise. They include graduates of foreign language philologies and native speakers of the languages concerned. Among the languages we translate, you will find, among others: English, German, Russian, French, Spanish, Italian and others. Depending on the type of translation, individual employees from our staff will take care of the order. In the case of certified translations (sworn translations) they are performed by persons having special authorization for performing this kind of translation.
Among the proofreaders there are also graduates of philological studies who have additional training for working with the text, i.e. they completed relevant courses and trainings. They take care of linguistic correctness and watch over the inerrancy of translated texts. Their work is a guarantee that the translated text is correct in terms of style, spelling and language.
Our translation agency is committed to cooperation with consultants who have special education. Thanks to them we have the ability to translate technical texts from various fields of knowledge – law, medicine, economics, computer science and others. In this case we refer to their thorough knowledge and experience. All translated texts are repeatedly subjected to verification, which aims at eliminating any possible errors.
All our employees have the expertise, which is certified by the relevant diplomas and certificates. We make sure that all translations are carried out according to the highest standards.
In our company we do our best to prepare the materials sent to us so they are adequately prepared in terms of graphics and visual approach – our employees are appropriately trained to do this and open to any suggestions of customers.
We constantly improve our qualifications in order to provide services at an even higher level. We regularly attend courses, training sessions and conferences – in order to improve our skills and acquire new knowledge.
Our employees make every effort to make the communication with our office problem free. We are happy to answer any questions. We try to approach each project individually, and customer satisfaction is our highest priority.
Our mission and objectives:
Mission:
Building a brand associated with quality, timeliness and reliability.
The company's mission is to consistently implement the development program and strengthen the company position in the market of translation services, while fully respecting the principles of the Quality Policy and care for its image. Providing customers with services of the highest quality in the shortest possible time.
Objectives:
by implementing intentions and meeting the expectations of our customers to build mutual loyalty and recognition.
The company's goal, resulting from its mission is steady growth, providing the highest quality translation services to all sectors of our customers and meeting the challenges posed by the development of translation services market.

We know that success does not just happen overnight. We work hard to have our success by meeting the expectations of our customers.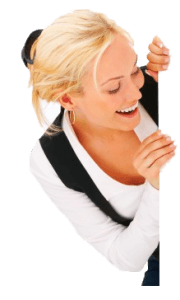 Have a question? We're here for you
+48 888 500 123
+48 881 500 123
Monday-Friday, 9.00-17.00 Central European Time (CET)
24 hours a day, 7 days a week
Get a Quote