Specialists translations for IT and telecommunications

Telecommunications is a rapidly growing industry that requires from our software professionals and technical translators continual awareness and being up to date with all the requirements of the telecom companies. Part of our team are translators with previous experience in a specific telecommunications market which allows us to provide accurate and reliable translation.
We offer the highest level of telecommunications translations
We are aware of how
specialized telecommunications industry
is – and that is why we always have a translator with additional knowledge in the field. He/she has expertise that we require as well as knowledge of the industry, on which you rely. You will not have to worry that the translator will need additional assistance in terms of specific aspects of the documents you submitted – which guarantees the highest quality of translation.
The standard for the telecommunications industry
We do our best to make each
translation in the telecommunications industry
accurate and reliable – that is what our priority is. We know that unreliable translation of poor quality is a waste of your time, resources and opportunities for development. Our high quality control standards provide you with professional, accurate translations for telecommunications, adaptation of texts to foreign markets, localization and the preparation of materials for printing – every time.
We specialize in translating technical documentation. Among the wide range of our specialized translations are translations of manuals, books, contracts and tenders, descriptions and specifications of systems, catalogue data cards, CAD drawings, scientific documentation, business correspondence, software and more.
Texts of the telecommunications industry, which we have often translated:
Mobile phone manuals,
Software and applications,
Service books,
Installation manuals,
User manuals and guides,
Mobile phone manuals,
Product labels,
Patent documentation.
Telemedicine and Medical Telematics,
Mobile m-banking,
E-commerce and m-commerce,
Car Telematics,
Smart metering systems of electricity,
Telecommunication systems,
Games and Mobile Apps,
We are more than just a translation company.
There are thousands of translation services companies — why choose Us? Our translation agency is made up of native in-house translators and dedicated translation project managers.
Translation services for businesses:

We offer our regular customers:
Attractive discounts and favourable cooperation terms
A simplified procedure for placing orders
A specialized team of translators and an individual account manager
24-hour INFOline
A monthly collective invoice
We cooperate with highly qualified linguists who have additional training that is necessary in performing translations in the telecommunications industry, for a proper understanding of the source material and for translating it properly while maintaining appropriate vocabulary.
We provide you with efficient and effective service from pricing, through acceptance of the order, to ensure fixed term of delivery of the order as well as confidentiality.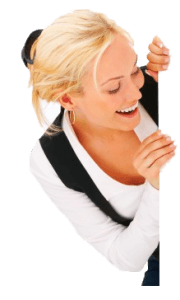 Have a question? We're here for you
+48 888 500 123
+48 881 500 123
Monday-Friday, 9.00-17.00 Central European Time (CET)
24 hours a day, 7 days a week
Get a Quote