Translation of specialized and scientific texts

Our team of translators consists of specialized, experienced professionals who have many years' experience in performing specialist translations. In our daily work, we submit all the texts to detailed verification, so that the result is an accurate translation of the highest quality. Each text is checked for grammatical, punctuation, stylistic and substantive errors. We will translate all documents – precisely and clearly, keeping their exact meaning.
The highest quality translations as a standard
We make every effort to ensure that the work done by us was top notch. In the case of specialist translations, all the texts are subject to consultation with experts from the specific fields of science. Each text is also checked by proofreaders for linguistic correctness. This allows us to provide our customers with stylistically and substantively correct texts.
Specialists translate for specialists

Technical and specialist translators who cooperate with us are experts in a particular market sector. Accurate translation is essential for such sectors as production, engineering and construction – there is no place for "approximate translations". We ensure that orders are carried out by native-speakers with a suitable technical experience supported by long time experience. The work will be controlled by a dedicated project manager who will supervise it from the beginning to the end.
The texts that you can entrust us with are, inter alia, related to the issues of:
Technical and engineering translations
construction

;

electronics;

automotive industry

;

automatic control engineering

;

industrial production

;

telecommunication

;

aviation and transport

;

power engineering
Translations related to financial and economic sector
prospectuses

;

balance sheets;

profit and loss accounts

;

independent auditors' reports;

business plans;

SWOT analyses;

tax documents;
Translations in the field of law and justice
contracts;

notarial deeds;

patents

;

statutes;

tender documents;

resolutions and regulations

;

judgments
Medical translations
cardiology;

oncology;

ophthalmology;

dermatology;

gynaecology;

psychiatry;

radiology;

orthopaedics;
Pharmaceutical translations
pharmaceutical patents;

clinical reports;

documents related to the registration of medicines;

generic drugs;

descriptions of the technologies for producing medicines;

certificates and medicine labels;
Translations of scientific publications and advertising texts
books, eBooks, electronic publications;

scientific publications;

promotional texts;

marketing materials

;

educational programs;

web pages

;

Public relations (PR)

;
Specificity of performing translations
Specialist texts represent a unique group, because even an appropriate translation in terms of language correctness does not guarantee the correctness of the whole document. In this case not only is the content important, but also its connections with the technical requirements. Each of the formats used enforces individual approach and a different translation. In our office, it is dealt with by professionals who have experience in localisation.
The right words – consistently
The cooperation with our translation agency is a guarantee of ensuring professional vocabulary and consistency. Every industry is characterised by certain terminology, and many companies use words specific to their brand. It is very important that the final version of the translation also took into account this aspect, using adequate words at the right time. During the execution of your order, we can create a glossary that automatically enforces a proper use of the specific terminology – and thus ensures the consistency of all materials submitted to us.
We are more than just a translation company.
There are thousands of translation services companies — why choose Us? Our translation agency is made up of native in-house translators and dedicated translation project managers.
Translation services for businesses:

We offer our regular customers:
Attractive discounts and favourable cooperation terms
A simplified procedure for placing orders
A specialized team of translators and an individual account manager
24-hour INFOline
A monthly collective invoice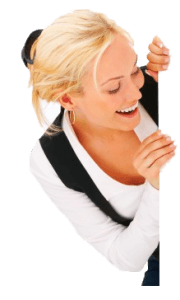 Have a question? We're here for you
+48 888 500 123
+48 881 500 123
Monday-Friday, 9.00-17.00 Central European Time (CET)
24 hours a day, 7 days a week
Get a Quote