Translations in medicine and medical technology.
We perform written translation and interpreting in the field of medicine, chemistry, biology and medical technology. Translations are performed by medical practitioners, academics or translators with appropriate substantive knowledge. All translations performed by us are covered by confidentiality clause.Our offer is designed for both individuals and companies of medical and pharmaceutical products. By choosing our translation agency you can be sure that the translation of your text goes into the hands of specialists.
Biotech Translations
Clinical Research Translations
Pharmaceutical Translations
Medical Device Translations
Specialist translations::
medical publications,
clinical tests,
research analyses,
expert opinions,
research reports,
projects,
summary of product characteristics,
manuals,
patent applications,
technical documentation,
certificates,
results of scientific tests,
and many others.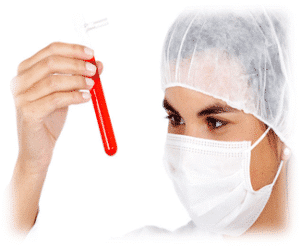 Our experience supports our Customers
We devote special attention to the careful selection of translators for performing orders in the field of medical topics; we also do our best to ensure that our employee will closely cooperate with the client to be able to provide you with the best possible translation.
Areas of medicine we translate include:
surgery
oncology
rheumatology
gynaecology
ophthalmology
paediatrics
dermatology
urology
internal medicine
obstetrics
neurology
psychiatry
dentistry
pulmonology
gastrology
cardiology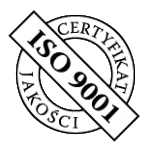 The fact of having ISO 9001: 2009 (an international standard, which regulates quality management systems) ensures that our translation agency has proven and effective processes for managing translation projects, taking into account the implementation of orders, quality control, and confidential data management.
We offer you the usual medical translations and certified (sworn) translations as well as interpreting. We organize simultaneous and consecutive interpreting, which are usually needed for all kinds of medical conferences, symposiums and training for doctors and nurses. We invite you to contact us and obtain a free estimate of your text. All contact details are available in the
contact site
.
We translate scientific and popular texts (among others in the field of pharmacy, surgery, anaesthesiology, psychiatry, ophthalmology, neurology, oncology, paediatrics, haematology, diabetology, epidemiology, cardiac surgery, cardiology, neurology, urology, radiation therapy, obstetrics, oncology, allergology, radiotherapy, orthopaedics, rheumatology), as well as articles for doctors on pharmacology, toxicology, alternative medicine, naturopathy, homeopathy, radiesthesia, texts for symposia, seminars, conferences, meetings, simultaneous presentations, live interpreting, etc. We translate documentation for cosmetics, medicinal products, medical devices or biocidal products.
Over the years we managed to establish cooperation with many professional translators who, in addition to their philological education, are also doctors. We understand how important the translations of such texts are. We understand that people's safety, health, and even human life depends on them. Our translators always care about the correctness of translations, both in terms of content and in terms of grammar and style.
The translators who cooperate with us have additional knowledge and experience in fields related to medicine and natural sciences; thanks to them your translation will be completed with the utmost care and attention to detail. Starting from the regulations, guidelines for formatting, packaging and product description to the interfaces of medical devices – we provide a broad spectrum of linguistic assistance for medical and pharmaceutical sectors as well as for other related natural sciences.
If you are wondering how much the translation will cost,
send us your text to get a free quotation with no obligation.
Request a no-obligation medical translation quote or, if you prefer, send us an email at biuro@123tlumacz.com or call us at +48 888 500 123. We will send you an exact quote within 30 minutes.
Professional medical translation services
We translate: publications in the field of medicine, research papers and studies, specialization documents in the medical field, in-patient record cards, medical histories, test results, results of the consultations, descriptions of surgical procedures and post-mortem examinations, documentation of clinical trials, agreements regarding the conduct of clinical trials, manuals of medical equipment, descriptions and manuals of immunoassays, medicinal and veterinary registration dossier catalogues, official decisions concerning the admission of medicinal products for trading, documentation describing medical products (e.g. specifications, leaflets for patients, texts on packaging), medical presentations, brochures for patients and physicians, selected topics in the field of dentistry, selected topics in the field of psychology, the content of an interactive voice response system for clinical trials, etc.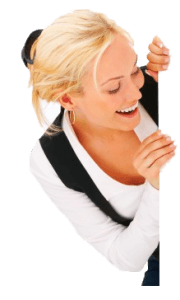 Have a question? We're here for you
+48 888 500 123
+48 881 500 123
Monday-Friday, 9.00-17.00 Central European Time (CET)
24 hours a day, 7 days a week
Get a Quote